Your marijuana plant's growth is slow.
The leaves are turning blue or brown.
This could be an issue with phosphorous deficiency going on within your marijuana plants.
It's best to try and fix this soon, before it becomes a major problem.
You still may have some time as phosphorus moves from the bottom of the plant to the top.
If you're not sure if you're deficient in phosphorus with your plants, this post will clear that up for you.
You will learn everything from what to look for and how to fix it fast.
Let's get to it,
Signs of Phosphorus Deficiency
Leaves turn to a blue-green color
Lower leaves are affected first (mobile nutrient)
Lower leaves turn yellow and brown
Stem can turn a purple color
Leaves have blotches of brown or blue
Slow growth
Affected leaves start to curl is strange shapes
Lower leaves begin to die
Why is Phosphorus Important to Marijuana?
Phosphorus is a mobile nutrient within marijuana and all other plants, and it is a primary nutrient for the plant.
Which helps with cell division, new tissue growth helps transport amino acids throughout the plant. According to the University of California.
As well as the overall health and energy of the cannabis plant.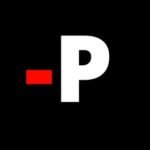 Phosphorous is key in the development of flowers on your plants and help with bud formation.
It also aids in the germination stage but do not overdo it.
Phosphorus is the letter P in the N-P-K formula.
You probably noticed this on nutrients when looking online or at the grow stores.
N stands for Nitrogen
P stands for Phosphorus
K stands for Potassium
Vegetative Stage
During the vegetative phase of growth, your plants do require Phosphorus.
It works alongside nitrogen to help with root development and growth.
Also, phosphorus aids with the growth of cannabis seedlings.
During this phase of growth for your marijuana plants, they will require more nitrogen than phosphorus or potassium.
There are many nutrient lines out there with proper ratios of N_P_K for growth
Flowering Stage
In the flowering stage, this is where you want to turn up the phosphorous and potassium and lower the nitrogen for your plants.
Most nutrients lines out there accommodate this in their blooming fertilizers.
Phosphorus is essential for starting flower development to grow fat dense buds.
If you're into breeding or want to get started, phosphorus is key for the reproductive cycle of your cannabis plants.
Causes of Phosphorus Deficiency
There are a few reasons why phosphorus deficiency occurs in your cannabis plants, and they are the following:
Over watering, soil has no air pockets left this will affect uptake of phosphorus
Low-temperature drops in the grow room to 55- 60 degrees Fahrenheit or 12- 15 degrees Celsius
High PH level above 7
Low PH levels
You can also run into Phosphorus Lockout.
Phosphorus Lockout happens when the PH is below a certain level.
Causing the medium to become acidic for the roots which stop's the uptake of phosphorus by your plants.
Here are some PH values to watch for if they are below these values:
When growing in soil: PH levels of 4.0-5.5
Hydro and Soil Less Mediums: PH levels of 4.0-5.0
How to Fix Phosphorus Deficiency
Here are some of the recommended ways to fix phosphorus deficiency that is affecting your marijuana:
1
Optimal PH range
2
Correct the PH level in water/ nutrients.
The optimal ranges should be in the following markers:
Soil, 6.0 – 6.5 pH range. Hydro or coco coir, 5.6 – 6.2 pH range
3
Flush plants
4
Use a PK booster
5
Try some natural solutions
6
Use high phosphorus organic nutrients
PK Boosters for Marijuana:
These are some of the top PK boosters on the market right now that have some good reviews.
Botanicare Hydroplex Bloom is an organic blooming formula with a nice combination of phosphorus and potassium. Perfect for flower stage. To take your buds to the next level. 0-10-6 values.
Canna PK 13/14 A popular organic choice among a lot of growers with elevated levels of phosphorus and potassium. This could solve all your problems. 0-13-14 combination.
Humboldt Nutrients Ginormous is the go to PK booster if you need the extra P-K. This will enhance your bloom and give your excellent results it can also give your plants the right combination needed to recover. The levels are 0-18-16.
Natural Ways
Here are some natural ways you can use to recover from the lack of phosphorus, you just add some of the organic fertilizers to your grow medium as directed.
Bone meal is high in phosphorus and can help if you're low just add to the top of soil or coco. A little goes a long way. It stimulates root growth and the development of buds.
Bat Guano used by many growers in all stages of growth, this is usually just a phosphor mixture. Many products out there ranging from a soil additive or liquid form.
Dr Earth Fish Bone Meal has a little bit of nitrogen so it can be used in the vegetative cycle with high phosphorus and no potassium if your plants are struggling. Can be added to the top of all grow mediums. Like soil or coco.
Organic Nutrients
Here are some organic nutrients that are high in phosphorus:
Big Bloom by fox farms is made with worm casting and bat guano and is a mild solution and can be used in any phase of growth. 0.01-0.3-0.7
Super phosphate is all phosphorus with high amounts this will perk anything up. With a 0-45-0 combination.
Mammoth P Bloom Booster is made up of of active microbes specifically designed to enhance the phosphorus in your grow medium.
The bloom booster was developed at the University of Colorado. Mammoth P is said to give you 16 % bigger yields.
I personally have used Mammoth P and the results were amazing. Highly recommended. A little goes along way!
Signs of Excessive Phosphorus
Your marijuana plants can also intake too much phosphorus in different stages of the grow.
Some plants do not take a high phosphorus value when flowering as other cannabis strains out there.
New leaves show signs of yellowing from the veins outward
Leaf tips are slightly burned
Zinc and Iron deficiencies occur
Lower leaves curl with brown or blue spots
Roots start to die
How to correct excess phosphorus
The best ways to remove excessive amounts of Phosphorus in your cannabis plants is to try the following to fix the damage.
1
Flush your plants; this should be done first thing
2
Remove dying and infected leaves.
3
Lower the amount of your nutrients.
4
Use a low N-P-K values bloomer such as fox farms bloom till plant recovers
Final thoughts
There are plenty of ways to recover from phosphorus deficiency in your marijuana.
In the future remember to watch your PH levels of your growing mediums. Make sure your plants have proper drainage.
Try and control your temperature in the grow room.
Use organic nutrients when growing and you may need to adjust your plant's nutrition intake.
You should make out alright.
Let me know in the comments if you have/had phosphorus deficiency.
What solutions did you use?
Grow on my friends.